I'm pleased to share with you my side project, OTube.co. It's a random video-sharing site that's been gaining some good organic traction from Google and Bing lately. It's noticeably standing out in comparison to my portfolio of other websites.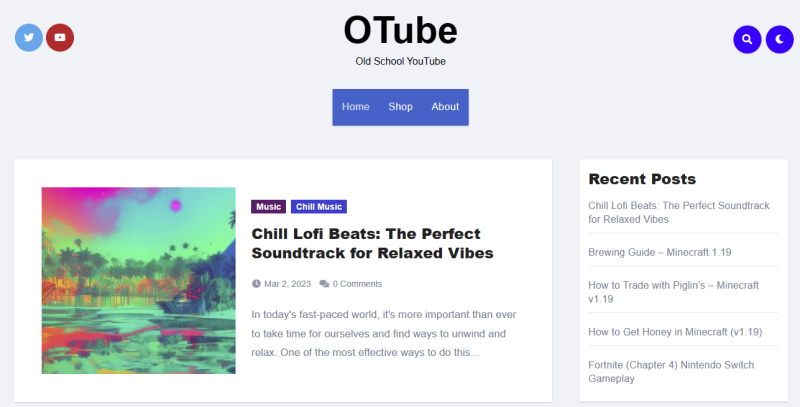 The idea behind OTube is simple: to share random videos that I come across during my time browsing YouTube, as well as some old-school stuff, music, gaming, and whatever else comes to mind. I love diving deep into my memory of the golden age of the internet and sharing those gems with others.
One of the fun features of OTube is the affiliate (Amazon) store for random products. It's not something I'm heavily promoting, but it's a fun addition to the site. All products of course relate in some way to the published content.
While I'm not running ads on OTube at the moment, that's the plan for the future. For now, I'm content to update the site on the side and see where organic traffic takes it. I'm excited to earn my first £1 from the site!
Now, I want to take a moment to mention a Google update that happened in the second half of 2022 regarding video content. The update focused on improving the quality of video content in search results, specifically targeting low-quality videos and spammy content. This update is great news for sites like Otub that focus on providing high-quality, random videos to users.
Overall, OTube is a fun side project that I'm passionate about. I'm looking forward to seeing where it goes in the future and sharing more random videos & products on there. As well as updating here on how the traffic grows over these next months.
Thanks for reading!